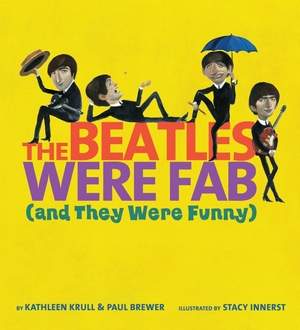 Life wasn't easy when John Lennon, Paul McCartney, George Harrison, and Ringo Starr grew up. Their northern England town was "scruffy" but the lads didn't care much; they had their music and they had fun together, especially when they were coming up with a name for their band. They had a lot of possibilities, but they eventually settled on calling themselves The Beatles, and that made them laugh.
"The Beatles Were Fab (and They were Funny)," written by Kathleen Krull and illustrated by Paul Brewer, chronicles the rise of the band that changed the face of music.
In the first few years that The Beatles were together, they played "hundreds and hundreds of shows" in small clubs in England and Germany. That didn't pay well, but it made them popular, and it gave them a chance to be silly.