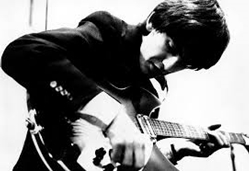 When you hear The Beatles called "the Fab Four," you might picture an "all-for-one" scenario in which the band members worked as equals. That was certainly true in some respects, especially early on in the Beatles' existence. However, in the studio, commercial forces tended to take over.
Geoff Emerick, who worked as the Beatles' chief engineer on their greatest albums, summed it up in his book, Here, There and Everywhere. "Even from the earliest days, I felt the artist was John Lennon and Paul McCartney, not The Beatles," Emerick wrote.
On top of the Lennon-McCartney compositions fueling the band's stardom, Emerick cited the regular mistakes George Harrison and Ringo Starr made in the studio. While Emerick acknowledged George's eventual growth as a guitarist, he wasn't impressed by his playing on numerous dates.
Source: cheatsheet.com