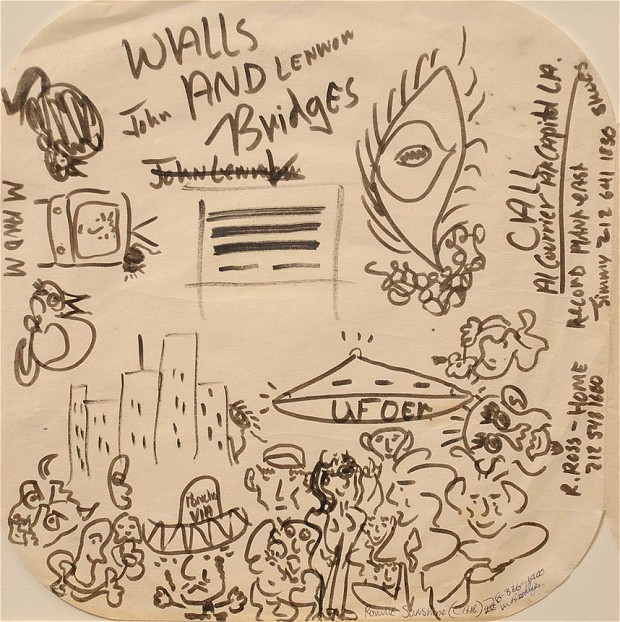 A letter written by John Lennon blaming rockers Keith Moon and Harry Nilsson for urinating on a console at a recording studio is up for sale. The former Beatle was frustrated by the hellraising pair's behaviour in the studio they all shared in Los Angeles in the early 1970s.
Lennon complained to famed producer Phil Spector, who he was working with at the time, and titled the note 'A matter of pee'. In it, Lennon stated that Capitol Records wanted to evict the three of them for using their studio as a public toilet. He said he couldn't be expected to 'mind adult rock stars' and warned he was about to join rival recording studios Record Plant because of the aggravation. The note, written in red felt tip pen on lined paper, was later given by Lennon to American session guitarist Jesse Ed Davis. Davis provided lead guitar for Lennon's album 'Wall and Bridges' in 1974 and 'Rock and Roll' in 1975.
Listen to the Audio Version of this News Story

Read more on this story.....
Source: The Telegraph, UK
Photo Credit: CooperOwen/BNPS