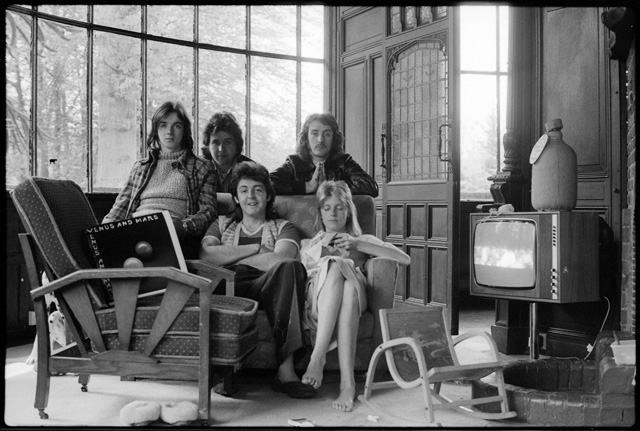 The GRAMMY Award-winning Paul McCartney Archive Collection Announce next release Wings to reissue classic albums Venus and Mars and At The Speed Of Sound Formats to include previously unreleased material UK Release: 22nd September, US Release: 23rd September MPL and Concord Music Group confirmed plans today to reissue Wings albums Venus and Mars and At The Speed Of Sound as the next releases in the Paul McCartney Archive Collection on September 22nd (UK), and September 23rd (US), 2014. Both albums will be available in a variety of physical and digital formats: Standard Edition: Starting with a 2-disc (2 CD) Standard Edition, the first CD will feature the original remastered album and the second CD will include bonus audio made up of material including demos and unreleased tracks. Deluxe Edition: The 3-disc (2CD, 1DVD)
Deluxe Edition will be housed in a hardback book featuring unpublished photographs, new interviews with Paul, material from Paul's archives and expanded track-by-track information. The deluxe version bonus DVD will be comprised of filmed material from around the time of each release, some of which has never been seen before. Vinyl: The albums will also be available on special gatefold vinyl editions (vinyl editions include a download card). Digital: Digitally Venus and Mars and At The Speed Of Sound will be made available as both standard and deluxe versions – including Mastered for iTunes and Hi-Res formats.

Read more on this story........
Source: Paul mcCartney.com