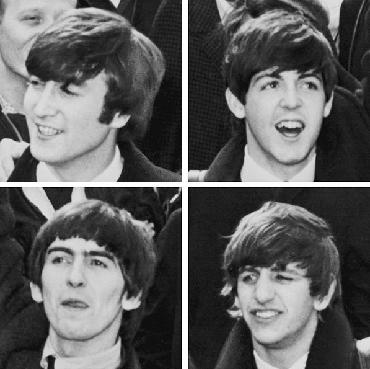 "One, two, three, FOUR!" Never has a foreign invasion of a country's culture been announced in such a way. But so it was when American disc jockeys began playing the B-side of a 45 rpm record by a popular British rock 'n' roll quartet in January 1964. The radio release of The Beatles' Capitol recording of "I Want to Hold Your Hand" backed by "I Saw Her Standing There" - some weeks before the record company planned as the story goes - touched off a revolution that permeated everyday life in America and remains permanently ingrained in our culture five decades later.
In commemoration of the Fab Four's first American performance on the Ed Sullivan Show on Sunday, Feb. 9, 1964, and all that followed, the Harford County Public Library has Beatles-themed events planned starting this month and lasting through the spring to examine the group's influence and give Beatlemaniacs of all ages an opportunity to remember and learn. The first was Sunday at the Jarrettsville branch when "Is Paul Dead?" was presented by Beatles historian Joel Glazier. None of the 10 or so attendees thought Paul McCartney was actually dead, although one woman admitted to being unsure. But all were intrigued by Glazier's look at the album covers, song lyrics and even paternity claims that first fueled the 1969 rumor that McCartney was replaced by a lookalike after being killed in a car crash.
Read more on this stroy........
Source: The Baltimore Sun