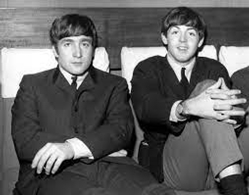 After the early 1960s, John Lennon and Paul McCartney didn't collaborate as closely when writing Beatles songs. Still, they gave each other their opinions and helped finish pieces. McCartney asked Lennon for help completing "Eleanor Rigby." Lennon explained that he was hurt when his bandmate asked him to work on it.
Lennon agreed that "Eleanor Rigby" was one of McCartney's more complex songs, but he said this was partly thanks to him.
"Ah, the first verse was his and the rest are basically mine," Lennon said in the book All We Are Saying: The Last Major Interview With John Lennon and Yoko Ono. "But the way he did it … Well, he knew he had a song. But by that time he didn't want to ask for my help, and we were sitting around with Mal Evans and Neil Aspinall, so he said to us, 'Hey, you guys, finish up the lyrics.'"
Lennon understood that McCartney was really only asking him for help, so they began working on the song together.
Source: Emma McKee/cheatsheet.com