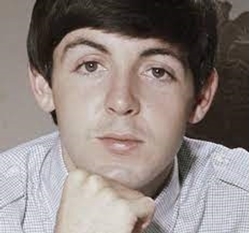 A teenager got to meet Paul McCartney after he heard her cover of The Beatles' "Blackbird." She discussed what she thought about meeting Paul.
If anything proves that music is the universal language, it's the fact that The Beatles songs have been translated into so many dialects. A teenager covered The Beatles' "Blackbird" in the Indigenous language Mi'kmaq to promote a social cause. Paul McCartney himself chimed in on the cover.
During a 2019 interview with the CBC Radio, singer Emma Stevens explained she hoped Paul would hear her cover of "Blackbird." While the track is performed in an Indigenous dialect, its sparse folk arrangement is very faithful to the original "Blackbird" from The White Album.
Stevens' teacher, Carter Chiasson, wanted the cover to draw attention to the Mi'kmaq language. Chiasson said his brother, Adam Chiasson, "emailed the right person and said the right things and all of a sudden we had an invitation" to see Paul in concert — and meet him before the show.
Source: Matthew Trzcinski/cheatsheet.com