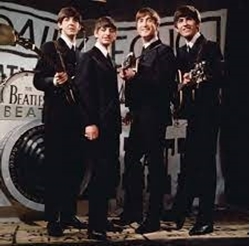 Over the years, Beatles fans have enjoyed a wealth of programming that they can watch about the band. Documentaries have been made about each member of the band, and series like Peter Jackson's The Beatles: Get Back follow the band through archival footage. Here are several films and series that fans of the Beatles should watch.
When The Beatles: Get Back aired on Disney+, fans had a chance to watch the band write, record, and perform classic songs. For the three-part documentary series, Jackson sifted through hours of footage originally captured for the 1970 documentary Let It Be.
While Let It Be provided audiences with a look into the band's inevitable breakup, Get Back showed footage of the band enjoying their time together in spite of mounting tensions. Jackson said that he did not want to make the series if it was strictly about The Beatles' break up.
Source: Emma McKee/Emma McKee