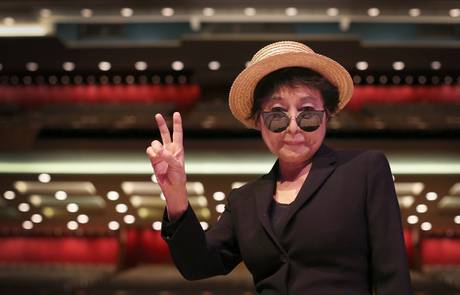 Nearly 50 years after writing the conceptual art book Grapefruit, writer, artist and peace activist Yoko Ono has released a sequel that she hopes will inspire people and get them thinking and reading.
Acorn, a book of 100 "instructional poems" and drawings that will be published on July 15, goes back in time, according to the widow of Beatle John Lennon, because it is something she originally created for the Internet in the 1990s.
Each day, for 100 days, she communicated a different idea for people to explore. She has now compiled them in a book.
"I like the idea because many people are not reading books anymore. They are just going to the computer," Ono, who turned 80 earlier this year, said in an interview.
Listen to the Audio Version of this News Story

Source: The Independent