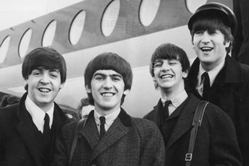 There's often been discord over which of the Beatles wrote which song — that may not be the case for much longer with the Glickman algorithm.
Researchers teamed up to develop an algorithm that would determine what member wrote The Beatles' songs between 1962 to 1966.
The algorithm divided songs into data sets and attributes qualities to John Lennon or Paul McCartney.
It turns out that McCartney actually "misremembers" writing "In My Life", according to the data.
The probability that 'In My Life' was written by McCartney is .018."
"Which basically means it's pretty convincingly a Lennon song."
Source: businessinsider.com