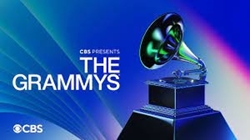 The nominations for the 2022 Grammy Awards were announced Tuesday, and AC/DC, Foo Fighters, Paul McCartney and the late Chris Cornell all received multiple nominations.
All four artists will compete for the Best Rock Album prize, nominees for which include AC/DC's Power Up, Foo Fighters' Medicine at Midnight, McCartney's McCartney III, and Cornell's posthumous No One Sings Like You Anymore Vol. 1.
Among the Best Rock Song nominees are Foo Fighters' "Waiting on a War," McCartney's "Find My Way," and the Wolfgang Van Halen-led Mammoth WVH's "Distance."
For Best Rock Performance, the nominees include AC/DC's "Shot in the Dark," Foo Fighters' "Making a Fire," Cornell's cover of Prince's "Nothing Compares 2 U."
Meanwhile, AC/DC's video for "Shot in the Dark" scored a nod in the Best Music Video category.
Source: z99fm.com