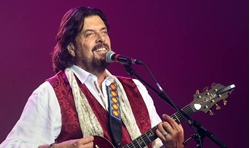 Alan Parsons has been the major influence behind some of the most successful albums in history
He is the go-to producer for established artists who crave his authentic, warm and detailed sound on their recordings.
This is no surprise given that he learned his trade under the tutelage of the late, great Sir George Martin.
He is famous for his deft influence on the sound of Pink Floyd's Dark Side Of The Moon and The Beatles' Abbey Road and Let It Be albums.
Parsons and his songwriting partner Eric Woolfson achieved major success in the own right with The Alan Parsons Project, selling more than 60 million albums.
Source: Express.com