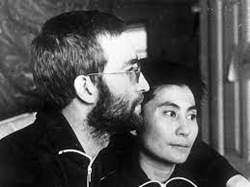 Yoko Ono didn't break up the Beatles — so say some Beatles fans after watching a new documentary about the legendary band.
"Get Back," a three-part documentary series directed by Peter Jackson and airing on Disney+, follows John, Paul, George and Ringo as they make their last album together, 1970's Let It Be.
Many fans watching the documentary felt the footage shown in the series proves that Yoko Ono was not a meddling, corrosive influence on the Beatles, as she is often characterized, but rather more of a benign presence.
Source: etcanada.com