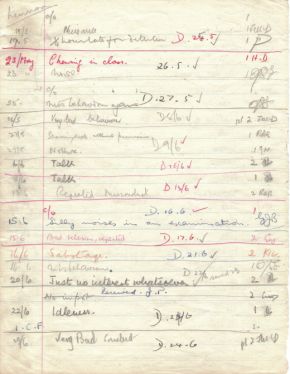 A Beatles expert has called for the auction of the John Lennon school detention records to be called-off until ownership rights can be properly established.

Documents revealed the Fab Four icon's antics at Quarry Bank High School, now Calderstones in Allerton, Liverpool where he was dubbed the "class clown". Teachers noted that Lennon was punished for fighting in class, being a nuisance and showing "just no interest whatsoever". The documents will go under the hammer on TracksAuction.com on Friday but an expert is urging for the auction to be called off so the ownership rights can be established. Phil Coppell, who is a leading Beatles Tour Guide in Liverpool, said: "These documents were clearly the property of the school authorities and how they got into private hands should be the subject of a proper investigation. "If the current keeper of the documents claims to have found them, or rescued them when they were being thrown away, that does not mean that he automatically owns them and can sell them at auction.
"When pieces of Beatles memorabilia emerge, and it sometimes turns-out that the person trying to sell does not really have good title to them.
Listen to the Audio Version of this News Story

Read more on this story.......
Source: Click Liverpool