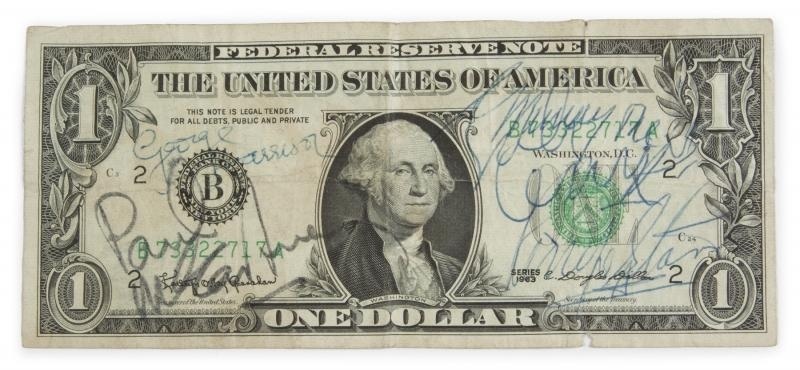 Bidding has soared for this 1963 U.S. Dollar Bill which was autographed by all four Beatles, early in their career.
The dollar, signed prior to their appearance on the Ed Sullivan Show, during The Beatles historic first U.S. visit in February 1964, is thought to be the only one in existence.
According the eBay sellers description; "This is the ONLY Beatles autographed US Dollar bill known to exist. (The symbolism of them signing this U.S. Dollar at the very point in time that they "conquered" America is enormous) All four Beatles have autographed this bill beautifully in 2 different pens, with John Lennon, George Harrison and Ringo Starr using a blue ballpoint pen to sign, while Paul McCartney has signed in black felt tip marker."
Read more on this story.......
Source: What Sells Best