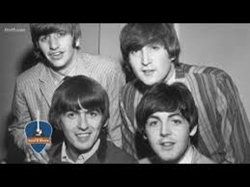 If you live in Arkansas, you know about Central High School, you know about the Little Rock Nine, and you know what happened in September of 1957.
But what you may not know – is the impact that moment had around the world.
"I think many Arkansans don't realize just how wide an impact the school crisis made. It was international headlines in every country around the world and reverberated across the globe," said Dr. John Kirk, a Professor of History at U-A Little Rock.
Kirk's an expert on the civil rights movement, with a focus on Little Rock's place in it. But, he's not the only person from the United Kingdom with an interest in Arkansas history.
In 2016, Sir Paul McCartney took the stage at Verizon Arena and shared his connection with our state's past. He told the crowd that the civil rights struggle in the U.S, specifically the Little Rock Nine, inspired one of the Beatles' biggest hits.
Source: JD Roberts, Ashley King/thv11.com