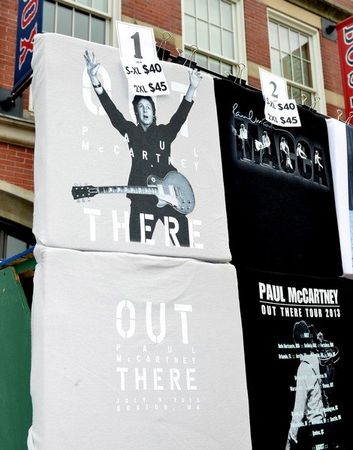 BOSTON – Somewhere in a musty attic in Liverpool there has to be a portrait of an aging Paul McCartney because the guy who rocked out Fenway Park Tuesday night sure didn't act like a 71-year-old.
The former Beatle played for two hours and 40 minutes at the venerable ballpark and treated fans to 38 songs. (A far cry from the 11-song set The Beatles played during a half hour show at Suffolk Downs back in 1966).
One of the richest men on the planet, a knight of the realm, and driving force behind some of greatest songs ever recorded, McCartney surely doesn't need the cash or adulation he received at the sold-out show. Clearly, Sir Paul still finds joy in playing out.
Listen to the Audio Version of this News Story

Source: Masslive.com