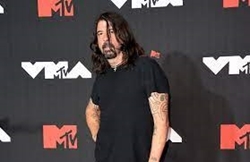 Dave Grohl was "mesmerised" when he first met Sir Paul McCartney and Sir Ringo Starr.
The Foo Fighters frontman recalled his meeting with both surviving members of The Beatles in his latest entry on the blog 'Dave's True Stories' and admits that the experience will "forever remain a blur".
Dave recalled being approached by Dhani Harrison - the son of the late Fab Four member George Harrison - to play at a tribute concert to his father at London's Royal Albert Hall in 2002 which led to him meeting his music idols backstage.
The 52-year-old musician said: "I noticed Paul McCartney out of the corner of my eye, chatting away with friends, and I couldn't help but stare. There. He. Was."
Source: insidenova.com