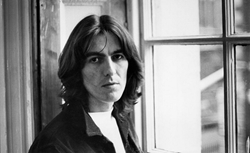 While Beatles fans learned the band split up in April 1970, the four members of the group had already gone their separate ways. That's how Paul McCartney managed to release his own album before Let It Be (the Fab Four's last) hit record stores that year.
Paul's debut album, which John Lennon dismissed as "rubbish," nonetheless found plenty of fans. It hit No. 1 on the Billboard 200 chart in May and stayed there until Let It Be bumped it from the top spot after a few weeks.
Later in the year, fans got a look at what the two other major songwriters in the group had to offer on their own. George Harrison, who delivered the triple-disc All Things Must Pass in November, came next.
Source: cheatsheet.com