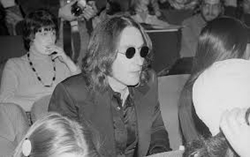 If you thought a thin-skinned U.S. president trying to deport people he doesn't like is a new development … well, have we got a story for you. In fact, it's another reminder why people keep comparing the White House's current occupant to that great bastion of corruption, Richard Nixon.
This tale revolves around John Lennon, who by 1970 had kicked off his solo career and a year later moved to New York with his wife, Yoko Ono. By then, John and Yoko had become famous for their bed-ins and anti-war stance with tracks like "Give Peace a Chance."
According to files that have been released since, the FBI became very interested in Lennon when he began using his influence on U.S. political matters in 1971. After his protest song "John Sinclair" led to the release of a man convicted for marijuana possession, Nixon turned up the scrutiny.
Source: cheatsheet.com