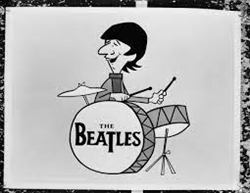 Many Ringo Starr songs were written by other musicians. For example, one of Ringo's biggest hits was written by a pair of writers behind many Disney songs. The songwriters wanted the track in question to give listeners something they hadn't heard before.
Richard M. Sherman and Robert B. Sherman, also known as The Sherman Brothers, were a pair of professional songwriters. They wrote the songs for some of Walt Disney's later films such as Mary Poppins and The Jungle Book. They also penned songs used in Disneyland such as "It's a Small World (After All)." The Sherman Brothers also wrote pop singles.
During an interview in the 2016 book More Songwriters on Songwriting, Richard discussed the origin of The Sherman Brothers' song "You're Sixteen." "We wanted to give the listeners something they hadn't heard," he recalled. "They heard so many hard rock beats. But nobody had heard shuffle rhythms.
Source: cheatsheet.com