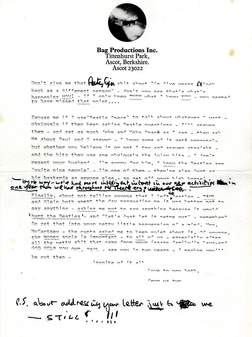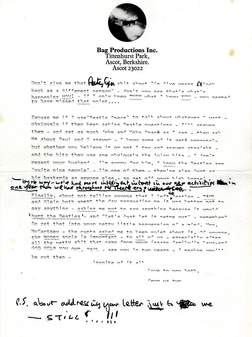 A draft of a letter from John Lennon to Paul and Linda McCartney around the time of the breakup of the Beatles is among hundreds of historical documents being offered in an online auction.
The typed, undated draft--on the Lennons' Bag Productions company letterhead--reflects the tension between the two former partners around the time of the group's legal split in 1971.
The two-page letter is unsigned and contains John's handwritten corrections. It is expected to fetch $40,000 to $60,000 US (£26,000 to £39,000).
For more on this story: Full Story