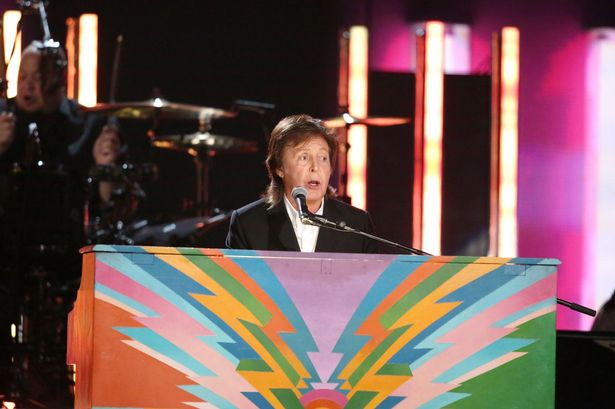 Anxious fans tonight kept vigil outside a Tokyo hospital as Sir Paul McCartney battled a serious viral infection. Macca, 72 next month, was admitted after his recent symptoms failed to improve.
He was hit by the mystery bug on May 16 – the day after he landed in the Japanese capital. His world tour gigs on May 18 and 19 were postponed as doctors ordered "complete rest" in his hotel room while he recuperated. The Beatles legend, who had tests for a "minor heart irregularity" in 2007, had hoped to return for the third and final Tokyo show on Wednesday. But that too was axed as he was taken to hospital on Tuesday amid growing fears over his health.Now organisers have also cancelled a scheduled concert in Osaka tomorrow and a first show in South Korea capital Seoul next Wednesday. Vegetarian Sir Paul, who also practices yoga and meditation, is being treated at Tokyo's St Luke's International Hospital, with third wife Nancy, 53, at his bedside. One fan outside said: "I was surprised when I first heard about the cancellation of the gigs, but now I hear that he's been hospitalised and I'm more concerned about the state of his health." Both his UK and US publicist declined to give any precise details of the star's illness.
Read more on this story........
Source: Liverpool Echo