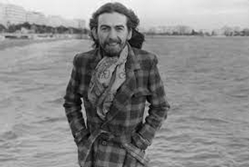 If anyone knows that George Harrison wasn't the "quiet Beatle," it's TV producer Norman Lear. While vacationing in the British Virgin Islands in 1976, George and his friend, Monty Python comedian, Eric Idle were a little too loud for their neighbor in their hotel.
In her introduction to the reissue of George's memoir, I Me Mine, George's wife, Olivia, wrote about an especially enchanting vacation they took in the British Virgin Islands in 1976.
It was a great time for them. However, it wasn't for Lear, the producer of shows like All in the Family and The Jeffersons.
"I remember Eric Idle joined us on that holiday," Olivia wrote. "One afternoon we were playing a song on a small cassette player, when I answered a knock on our door. Television producer Norman Lear introduced himself and told us that that music was too loud and disturbing his wife who was trying to write.
Source: cheatsheet.com