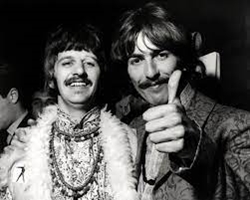 The Beatles' Ringo Starr worked on the songs from one of Harry Nilsson's albums. Subsequently, he decided to work with all of the former Beatles on one of his own albums. Notably, George Harrison ended up co-writing Ringo's first song to reach No. 1 in the United States.
Over the course of his career, Ringo worked with several other rock stars. According to the 2015 book Ringo: With a Little Help, the "You're Sixteen" singer discussed working with Harry Nilsson. "I worked with Harry Nilsson in London on his album [Son of Schmilsson] with producer Richard Perry.
"So Harry and I were invited to do the Grammy awards, and Richard was saying, Remember you were talking to me in the club one night, you know … you'd like to do something?
Source: usanewssite.com