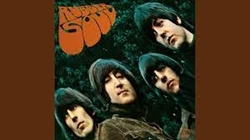 It wasn't easy for George Harrison to come forward with his songs during his time with The Beatles. However, maybe that was a good thing. Looking back, George was glad he'd only managed to squeeze out a few songs while in the band. Otherwise, his songs would've become "Dick Jaws" property.
Starting with the first song he ever wrote, "Don't Bother Me," George wrote 21 songs plus "Flying," which was a group effort.
John Lennon and Paul McCartney allowed him to add about two to three songs per album. However, Geoge has four songs on The White Album.
Source: cheatsheet.com