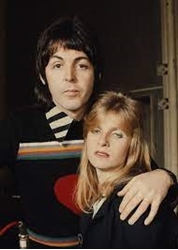 Sir Paul McCartney, 79, has revealed how he "couldn't deal" with the fall out of The Beatles' split in the early 1970s due to the intense scrutiny. Therefore he and his wife Linda McCartney decided to "escape" to a remote sheep farm in Scotland, where they both decided to embrace sustainability and vegetarianism.
During their 29-year marriage, the McCartneys had four children: Mary, Stella and James, as well as Heather, who Linda shared with her first husband and who the musician later formally adopted.
They would regularly visit a farmhouse retreat in western Scotland, which Paul purchased before they met, a hidden place he used initially to "escape Beatlemania" and later to deal with the fall out of the musical split between him, George Harrison, Ringo Starr and John Lennon.
Source: Holly Fleet/express.co.uk