Sunday, November 03, 2013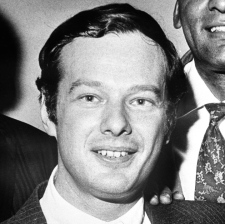 Broadway director Vivek Tiwary reveals his admiration for the man and talks about his plans for a landmark Beatles film. He was so influential in the success of John, Paul, George and Ringo that he was often referred to as the fifth Beatle.
The mastermind behind the band's big break in America, Brian Epstein discovered the Liverpool quartet in 1961 when they weren't even the biggest musical act in the city. By the time he died in 1967 in his Westminster home, they were the biggest band in the world. Yet as New York resident Vivek Tiwary found out long ago, little is actually known about the man himself. "When I started to research Epstein," Tiwary says, "I was quite stunned to find there are no books about him in print. You can find a book about John Lennon's astrologist but not the man who discovered The Beatles." Renowned for his success as a Broadway theatre producer with shows like The producers and Green Day's American Idiot, Tiwary has been a Brian Epstein fan since studying him at business school in his early 20s.
Source: Hampstead and Highgate Express, UK