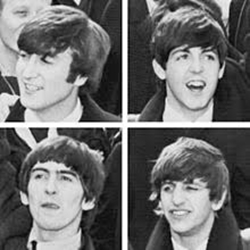 While there are a lot of bands who are straightforward about the origin of their names, The Beatles was not one of them. Despite the fact that The Beatles was a legendary group and their name is known all around the world, even to this day, not many people have any idea why they are called "The Beatles."
If you're curious about how The Beatles got their famous name, read on below to learn more about this interesting tidbit.
The Beatles started with The Quarrymen
Before The Beatles was even a thing, there was a group known as The Quarrymen. This band was started in the 1950s by John Lennon and a few schoolmates from Quarry Bank High School.
Paul McCartney joined the group in 1957 after seeing them play live. George Harrison also joined a year later.
By 1960, Lennon began studying at the Liverpool College of Art and his former schoolmates left the band. Thus, "The Quarrymen" no longer felt like a fitting name since the group was not made up of Quarry Bank students anymore. They decided to come up with a new name.
Source: cheatsheet.com