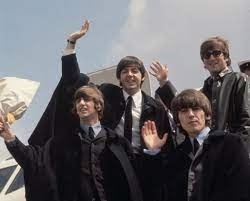 One of the most talked-about musical acts of 2021 had an album reach number 5 on the Billboard 200 and some singles on the charts as well. Not bad for a band that broke up half a century earlier.
The Beatles generated those headlines and sales thanks to Peter Jackson's "Get Back" documentary, a photo-heavy book about the making of the film and the release of the remixed "Let It Be." They're also the subject of the tome, "The Beatles 100: One Hundred Pivotal Moments in Beatles History," published by Rare Bird Books.
The author John M. Borack is Southern Californian through and through: Raised in Hacienda Heights and educated at Cal State Fullerton, he now lives in Fountain Valley and, in addition to his career as a music journalist, has a day job in Whittier as manager of communications and community engagement for The Whole Child, a non-profit organization that assists vulnerable families.
Source: Stuart Miller/sbsun.com