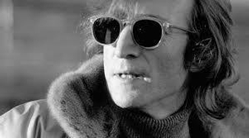 October 9, 2020 marks what would have been John Lennon's 80th birthday. It also sadly marks four decades since he's been gone.
That it's been that long is hard to believe. But what is undeniable is that the power of his music hasn't diminished at all. The music, the spirit, and the message conveyed means more now than ever.
To celebrate this milestone, a new collection called John Lennon Gimme Some Truth is being released, featuring new "ultimate" mixes of many of his most famous solo work done by Paul Hicks. These are completely new mixes done from scratch, but with much care and focus on fidelity to John's vision.
"Yoko is very keen," said Hicks, "that in making The Ultimate Mixes series we achieve three things: remain faithful and respectful to the originals, ensure that the sound is generally sonically clearer overall, and increase the clarity of John's vocals. 'It's about John,' she says. And she is right. His voice brings the biggest emotional impact to the songs."
Source: Paul Zollo/americansongwriter.com