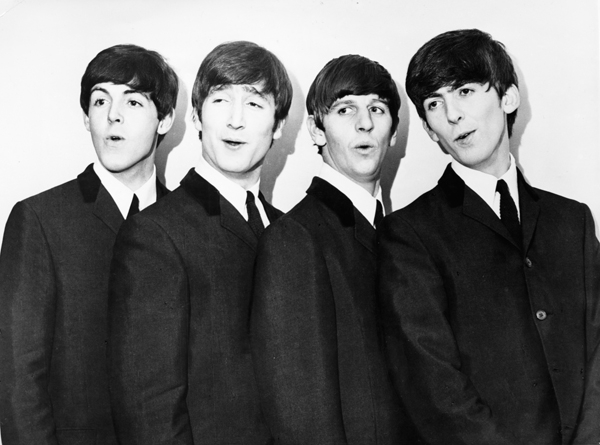 New York, N.Y. - August 27, 2014 - In 1964, four musicians from Liverpool appeared on The Ed Sullivan Show. Now, fifty years after that iconic performance, John, Paul, George and Ringo, otherwise known as The Beatles, are America's favorite musician or band, moving up from a tie for third place in 2010. Their counterpart in that 2010 tie, Elvis Presley - who appeared on The Ed Sullivan Show in 1956 - moves up to the number two spot this year. After dropping a "secret" album earlier this year and performing with her husband to sold-out crowds around the country, Beyoncé debuts on the favorite musician or band list at number three. They debuted their first album 46 years ago and their song "Stairway to Heaven" consistently lands on classic rock top ten lists, and now Led Zepplin debuts in the number four spot. And after conducting his farewell tour, the "King of Country," George Strait, moves up two spots to number five on this year's list. These are some of the results of The Harris Poll® of 2,306 U.S. adults surveyed online between July 16 and 21, 2014.
New to the list, at number six, is the musician who drummed, shimmied, and sang through this past year's Super Bowl Half-time show, Bruno Mars. Next, and rounding out the top ten, are four performers who all tie for the number seven spot. Three are new to the list - Neil Diamond, The Eagles, and Garth Brooks. The last is this list's 2010 headliner, Celine Dion. With six new additions to the list, that means six singers or bands - one crooner, one rock/pop, one pop, and three country - dropped from the top ten this year. The country acts are Tim McGraw (who was number five), Rascal Flatts (who were number eight), and Alan Jackson (who was tied for number nine). The rock/pop band is U2 (who were number two in 2010), and the pop singer is Lady Gaga (who was number six), while the crooner is Frank Sinatra (who was tied for number nine).

Read more on this story.........
Source: Harris