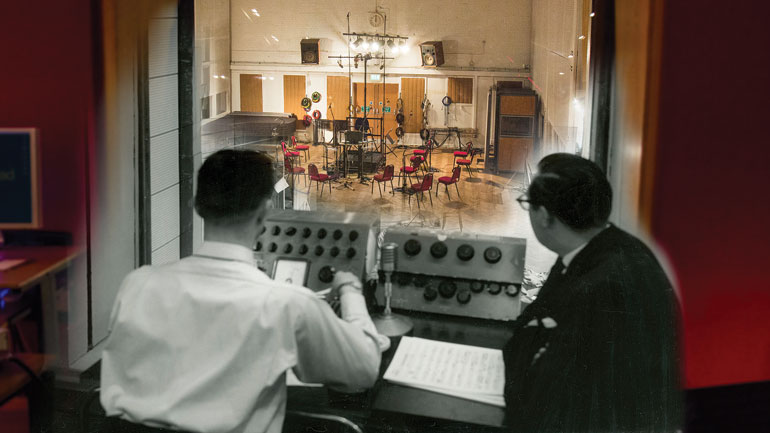 BEATLES FANS WHO'VE MADE the pilgrimage to Abbey Road Studio 2 will attest to the experience of eerie communion with the mighty music captured there. Now there's a new reason to set foot on hallowed ground with a series of events designed to shed light on the EMI facility's storied recording history.
The Sound Of Abbey Road Studios season begins later this month and offers a unique insight into the groundbreaking recordings made in situ. It's hosted by Brian Kehew and Kevin Ryan, authors of the forensic and fascinating book, Recording The Beatles. Joining them on the podium: legendary recording engineer and producer Ken Scott, whose sessions with the Beatles and others at Abbey Road set him up for a career recording the great and the good of pop, rock, prog and fusion, including a stellar stint co-producing David Bowie albums including Hunky Dory and The Rise And Fall Of Ziggy Stardust & The Spiders From Mars. From white coats to kaftans, and recording Yer Blues in a cupboard, Scott shares some of his Abbey Road memories with MOJO…
Read more on this story.......
Source: Mojo Magazine