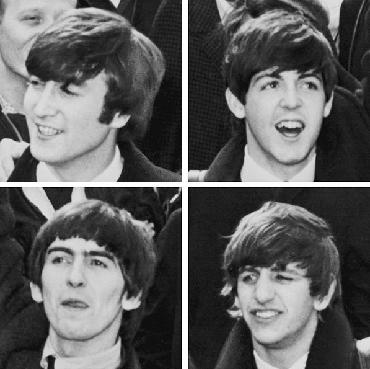 The University of Rochester Institute for Popular Music will continue its "In Performance" Series with a concert and lecture series celebrating the 50th anniversary of the Beatles' first U.S. performance on the Ed Sullivan Show on February 9, 1964.
On Sunday, Feb. 9, 2014—exactly 50 years, to the hour, after that famous nationwide broadcast aired to 73 million viewers—a concert honoring the Beatles and their music will begin at 8 p.m. in Strong Auditorium on the University River Campus, featuring performances by faculty, students, and Rochester-area 60s band The Smooth Talkers. "At the end of 1963, the Beatles took over British popular music in a way that no one had ever done before," said John Covach, director of the Institute for Popular Music and chair of the music department in the University's College of Arts, Sciences, and Engineering. "In 1964, the Beatles conquered America and the world." But according to Covach, the Beatles' lasting contribution was their ability to cash in "that initial fan popularity for enough artistic freedom to really make a difference in the evolution and development of popular music."
Listen to the Audio Version of this News Story

Read more on this story.......
Source: University of Rochester