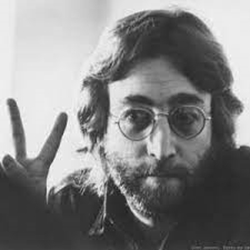 Singer-songwriter Joan Osborne, this year's headliner and honoree for the 42nd annual benefit concert honoring the late John Lennon, has long drawn inspiration from his unparalleled career.
"Lennon's songs always showed me that music is a way for us to tell our deepest truths — to ourselves, to each other and to the wider world," said Osborne, who will be joined Oct. 8 by fellow artists including Willie Nile and Catherine Russell at the annual celebration of the Rock and Roll Hall of Famer.
The John Lennon Tribute show will include songs dating from his days with the Beatles, including material from a pair of classic Fab Four albums: "Rubber Soul" and "Revolver."
Tickets are already on sale for the show at Symphony Space in Manhattan, with the event slated for the day before what would have been Lennon's 82nd birthday. He was just 40 when shot to death by a deranged fan outside his Upper West Side home on the night of Dec. 8, 1980.
Source: Larry McShane/nydailynews.com