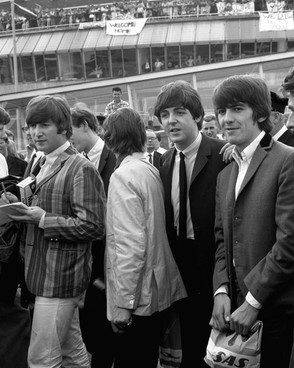 A lost, decades-old interview with John Lennon sees the singer reveal that recording the final Beatles' album 'Let It Be' was "hell".
As the Telegraph reports, the audio interview – with Village Voice journalist Howard Smith – was recorded shortly after the Fab Four had finished work on the 1969 studio album. However, it lay forgotten in Smith's attic for nearly four decades but will now be put up for sale by RR Auction.
In the interview, Lennon – who was speaking to Smith along with his wife, Yoko Ono – says of working on the record: "We were going through hell. We often do. It's torture every time we produce anything. The Beatles haven't got any magic you haven't got. We suffer like hell anytime we make anything, and we got each other to contend with. Imagine working with The Beatles, it's tough."
Listen to the Audio Version of this News Story

Source: NME
Photo Credit: Pa Photos