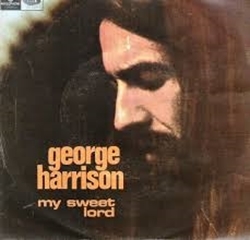 John Lennon pulled no punches when he talked about other members of The Beatles. John revealed his favorite song by George Harrison. In addition, John had some harsh words for George's talents. Here's a look at whether the public agreed with his assessment of George's best work.
Perhaps the most comprehensive look into John's mind is Jann S. Wenner's 1971 book Lennon Remembers. The lengthy interview sees John talking about his life, his worldview, and his contemporaries — include the other former Beatles. John had quite a bit to say after Wenner asked him to evaluate George as an artist.
"I don't want to assess him," John admitted. "George has not done his best work yet. His talents have developed over the years and he was working with two f*cking brilliant songwriters, and he learned a lot from us.
Source: cheatsheet.com