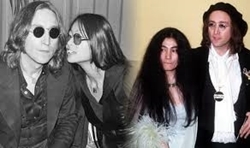 John Lennon and Yoko Ono fell madly in love after meeting in London in 1966. Though they were both married at the time, the avant-garde artist to her second husband Anthony Cox and The Beatles star to his first wife Cynthia Lennon, with whom he had one son, Julian Lennon, they soon started corresponding and later began their famous romance. In 1969, the couple tied the knot at a 10-minute ceremony at the British Consulate Office in Gibraltar.
However, the intensity of their relationship combined with the vicious backlash they faced from angry Beatles fans after the band split shortly after they married (a move many blamed on Ono) soon began to take their toll on Lennon and Ono.
In 1973, he embarked on an affair with their assistant May Pang and moved out of the New York home they shared together to set up house with her in Los Angeles.
The pair had a year-and-a-half romance but he had continued contact with Ono throughout.
Source: Minnie Wright/express.co.uk