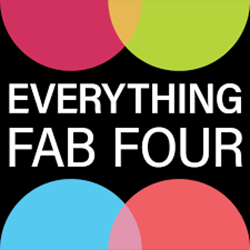 The documentarian opens up about the "obligation to make things better" in the s4 premiere of "Everything Fab Four"
Award-winning filmmaker Ken Burns, who says, "I've always loved the Beatles," joined host Kenneth Womack to explain what the band means to him and his work on the season 4 premiere of "Everything Fab Four," a podcast co-produced by me and Womack (a music scholar who also writes about pop music for Salon) and distributed by Salon.
Burns, widely known for his documentary series such as "The Civil War," "Baseball," "Jazz" and "The Vietnam War," among others (including his latest, "The U.S. and the Holocaust," which premieres this week on PBS) tells Womack that he grew up with music, but wasn't "fully invested" until the Beatles came out with "I Want To Hold Your Hand." Later, as a teen, he worked in a record store in Ann Arbor, MI, and says by far the shop's biggest-selling title at that time was "Abbey Road."
Source: Nicole Michael/salon.com