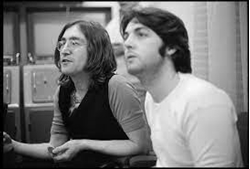 Linda's debut duet with Paul McCartney was a sad farewell to The Beatles.
Around the time The Beatles broke up in 1970, PAUL MCCARTNEY recorded a solo album. The album included a song that served as a touching farewell to his time in the band with which he had grown up, and featured his wife for the first time.
After concluding the writing and production of their final album, Let It Be, the Beatles disbanded in 1970. After 10 years in a world-famous band that sold millions of records and toured the globe, John Lennon, Paul McCartney, Ringo Starr, and George Harrison all parted ways. In April 1970, one month before the release of Let It Be in May 1970, McCartney produced his first solo album, which included an homage to his old band, Man We Were Lonely.
The song was recorded right before the final touches were applied to Let It Be.
Source: Helena Sutan/en.brinkwire.com