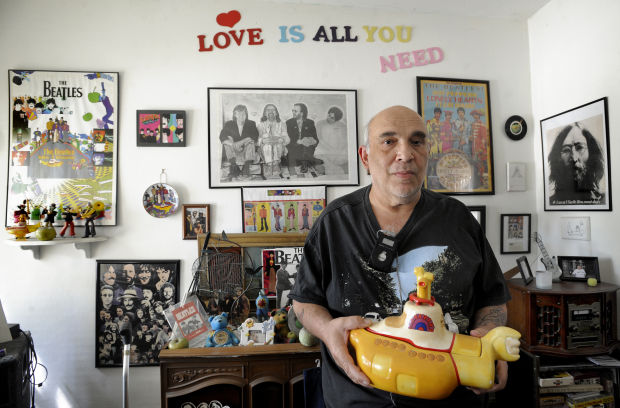 Donnie Lyons, 59, of Racine, has been collecting Beatles memorabilia for close to 50 years. He has Beatles tattoos on his arms, a dozen Beatles shirts he wears daily, and memorability covers his walls. But after recently having a stroke he is trying to sell it to raise money and give it a good home in the future.
RACINE — Donnie Lyons remembers his mother calling him into the living room for the "Ed Sullivan Show" when he was about 10.
"You are going to like this," Lyons recalls her saying. When he went into the room, he saw The Beatles perform for the first time.
"I just fell in love," said Lyons, 59, who still lives in the same Racine house he did as a young boy.
By the time he went to school the next day, he knew all The Beatles' names and everyone was talking about them. They had their trademark long hair and they were different than any other artists.
At the time, "it was rare to see a group," he said.
Source: The Journal Times