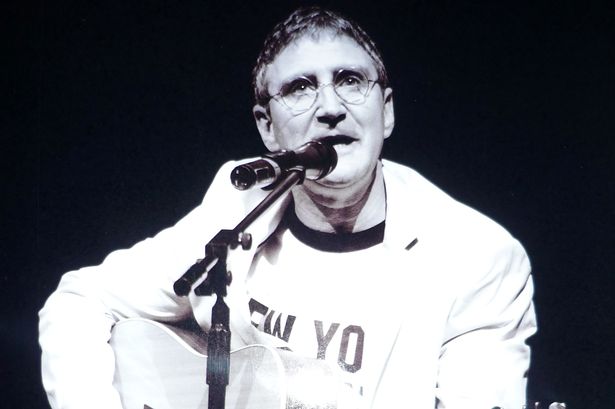 THE role set him on course for a three-decade acting career and gained him an Olivier Award nomination when he first appeared in the West End. But despite the plaudits from John Lennon's own family – "it's always a comfort to know Dad's words and music are in the hands of an artist such as Mark McGann" says son Julian for one – the actor has, he admits, generally shied away from playing the legendary Beatle. He explains: "When I was chasing acting alone as a career, which was actually until about 2008, I had to be very careful not to be perceived as wanting to do John as often as I really wanted. For the obvious typecasting difficulties that it might put me into." Almost a decade after Lennon at the Everyman, he appeared in a short run of Imagine, produced by Bill Kenwright, at the Playhouse.
"Then I didn't think about it again until I started to branch out," says the 53-year-old who runs a successful company, Drama Direct, directing other actors and corporate films, and designing workshops and projects. "In 2008 and Capital of Culture year, I was approached by the Royal Liverpool Philharmonic to do the John Lennon Songbook. That was the first time I'd really contemplated doing it." It was around the same time that Cavern City Tours' Bill Heckle asked Mark if he would be interested in doing a more concert-orientated show, utilising the talents of Bob Eaton who penned the original 1981 production of Lennon which propelled the Liverpool actor/musician to stardom.

Read more on this story......
Source: Liverpool Echo