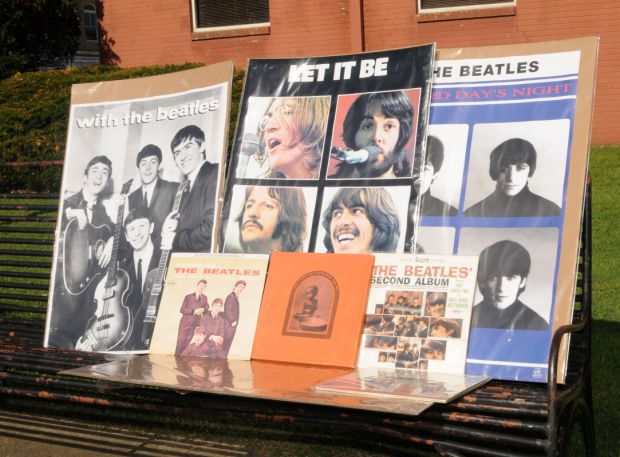 BENTON — A historical marker of international significance will recognize Benton's place in the history of The Beatles. The marker will be dedicated later this year during a 50th anniversary commemoration of Beatle George Harrison's visit to Benton in 1963.
Harrison traveled to the Franklin County city to visit his sister, Louise, then a resident of Benton. Harrison's trip to Benton represents the first made to the United States by one of the famed Beatles.
"That makes it of historical significance internationally," Illinois State Historical Society executive director WIlliam Furry said during a news conference in Benton Wednesday.
Harrison got to know the city and surrounding area during the two-plus weeks of his visit, Furry said. He hiked at Garden of the Gods, sat in with a local band and visited teenage DJ Marcia Raubach at WFRX in West Frankfort.
Source: The Southern Illinoisan
Photo Credit: Christopher Kays / For The Southern