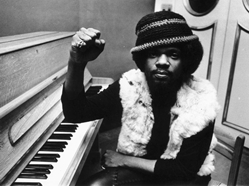 John Lennon, Paul McCartney, George Harrison and Ringo Starr.
These four men are known around the world for changing the music industry forever. They are arguably the most influential musicians of all time.
While there were early members throughout the Beatles' existence, one Houstonian was claimed as the fifth member of this band and helped lead the group to a successful album. His name was Billy Preston.
Singer, songwriter and keyboardist Billy Preston was born on Sept. 2, 1946, in Houston.
He famously played with many talented musicians including the Rolling Stones, Aretha Franklin, Bob Dylan and Eric Clapton, among others.
Source: Carlos Hernandez/click2houston.com