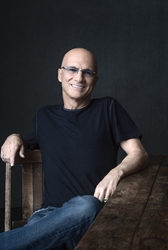 It was 10am on Easter Sunday, 1974, and Iovine had just received a call from Roy Cicala, John Lennon's go-to engineer at Record Plant Studios in New York.
Cicala had explained that the ex-Beatle urgently needed someone to man the phones… as in, five minutes ago.
Iovine, Record Plant's always-willing 21-year-old gopher, unquestioningly did as he was asked – but not before informing his mom he wouldn't be attending church that morning.
Maternal tongue-lashing survived, Iovine pitched up at Record Plant, only to find Cicala and Lennon laughing in his face.
The punchline: this was a test of his dutifulness… and he'd passed.
Jimmy Iovine had just bagged himself a job as John Lennon's new Assistant Engineer.
This was the moment that Iovine says his life changed forever.
Before he was taken under the wing of Cicala (and Lennon), the now-Beats/Apple Music chief was working go-nowhere jobs in various New York recording studios – while expecting a far less cushy professional destiny to take over.
Having left school with no real qualifications, Iovine believed he'd end up doing what many young men from Red Hook, Brooklyn did in the early '70s – joining their fathers toiling on the docks.
Instead, Iovine started working on Harry Nilsson's Pussycats (produced by Lennon, engineered by Cicala), then on to timeless records by Lennon (Rock'n'Roll, Walls & Bridges), Bruce Springsteen (Born To Run, Darkness On The Edge of Town), Patti Smith (Easter), Tom Petty (Damn The Torpedoes), Stevie Nicks (Bella Donna), U2 (Rattle and Hum) and many more besides.
From there, he co-created Interscope Records in 1989, broke Dr. Dre, Eminem, Nine Inch Nails, Lady Gaga… and well, you know the rest.
By: Tim Ingham
Source: Music Business Worldwide