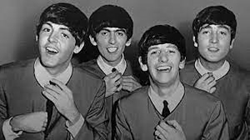 A new photography book titled 'With a Little Help from My Lens (My Time with the Beatles)' will be showing rare and never-before-seen images of the Beatles on and off duty.
The images were shot by photographer Tommy Hanley, who had a close relationship with the English band during the 60s.
Following Tommy's death, his son Tony Hanley decided to revisit the original black and white negative photographs taken by his father, and reprint many of them into colour.
The book features around 280 photographs - some of which already are well known but others which have never been seen before.
Source: euronews.com