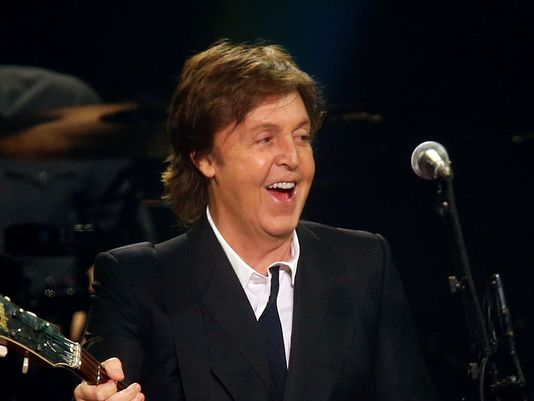 As inventor Flint Lockwood returns to the island of Swallow Falls to save the world again! he'll be doing it to the brand "new" beat from Paul McCartney as his single, "New," will be featured in the film.
"New," which is produced by Mark Ronson and now available for sale as a digital download, is the title track from McCartney's forthcoming "New" album, set for release on October 14 thin the UK and October 15 thin the US. Lia Vollack, president of Worldwide Music for Sony Pictures, said, "We're thrilled and honored to have Paul's infectious and inspiring song in the film. The sequence in the film is about Flint Lockwood optimistically beginning what he thinks will be a new and exciting chapter in his life, so as soon as we heard 'New' we thought that everything about it was perfect."

Read more on this story.......
Source: BWW Musicworld.com