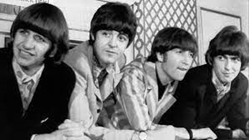 The second season of the Amazon Originals podcast Rolling Stone's 500 Greatest Albums debuted today with an episode focusing on The Beatles' final studio effort, Let It Be.
The Let It Be episode features new interviews with surviving Beatles Paul McCartney and Ringo Starr, who share recollections about the making of the album, including the band's historic final concert on the roof of Apple headquarters in London.
They also address the common perception that the album sessions were fraught with conflicts between the band members that foreshadowed The Beatles' 1970 breakup.
Also appearing in the podcast are Giles Martin, late Beatles producer George Martin's son; Rolling Stone writer Rob Sheffield; and filmmaker Peter Jackson, director of Get Back: The Beatles, the upcoming Disney+ docuseries focusing on the Let It Be sessions.
Source: 933thedrive.com