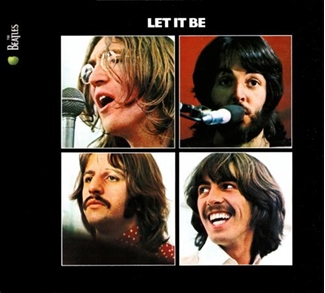 Beatles Signed Let It Be US Stereo LP Cover (Apple AR-34001, 1970) in a Framed Display, the Only Example Known to Exist Bearing all Four Signatures. The Beatles 12th studio album, a soundtrack for the motion picture of the same name, and the last Beatles LP to be released. Since this album was released soon after the announced breakup of the band, there was never an occasion to get a Let It Be LP signed by all at the same time.
This particular example has a great and well-documented history. John Lennon autographed a Let It Be LP cover for a fan in May 1975 at the WFIL "Helping Hands Marathon." In the early 1990s, George Harrison signed a separate album; Ringo Starr's signature was added to that one on June 4, 2006, in Toronto. Soon thereafter, the John-signed and the George & Ringo-signed covers were perfectly "melded" together by a top-notch paper restorer. The resulting cover with three signatures was then made complete when Paul McCartney signed it on July 15, 2010. The resulting fully-signed cover has been professionally and creatively matted with a photo of the famous "rooftop" concert taken during the Let It Be filming and archivally framed to an overall 21" x 24". To quote the letter of authentication from renowned Beatle autograph expert Frank Caiazzo:
Listen to the Audio Version of this News Story

Read more on this story.......
Source: Heritage Auctions