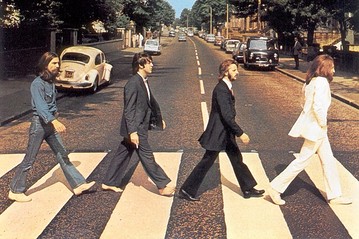 The owner of iconic Abbey Road Studios is planning a major expansion and upgrade of the facility, the Journal's Bruce Orwall reports. As any self-respecting Beatles fan knows, Abbey Road is home to the famed Studio Two, where the foursome recorded an extensive amount of their catalog. The crosswalk out front is one the most iconic images in pop music history.
However, rather than capitalize on the studio's distinguished history, Universal Music Group is putting its money on Abbey Road's future. If it secures approvals, Universal will add two new state-of-the-art studios aimed at new rock, pop and urban artists, as well as a "retro" studio, complete with vintage gear for old-school projects. "It's a place where we still need to record classic albums," David Joseph, chairman and chief executive of Universal Music U.K., told Orwall in an interview. He wants it to be a place where "a new 17-year-old's guitar band" can record great music. Nevertheless, Universal doesn't plan to totally shy away from using Abbey Road's reputation to its advantage. Joseph said the company is exploring the idea of a high-quality Abbey Road streaming music service.
Listen to the Audio Version of this News Story

Read more on this story.......
Source: Wall Street Journal